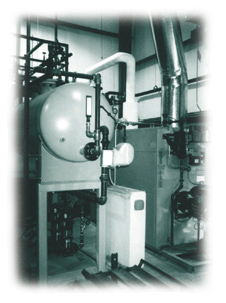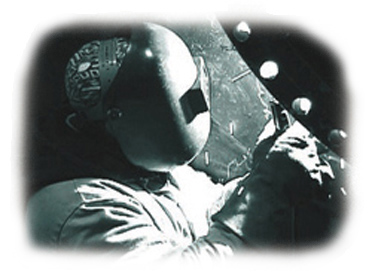 Serving the needs of both the private and public sectors with over 100 years of combined experience and proven performance. As a ASME certified piping leader, S&D/Osterfeld addresses the specialized and technically challenging needs of "Plan & Spec" projects, as well as those dealing with client's unique "Design / Build" piping applications.
S&D/Osterfeld is experienced in meeting the demanding specifications of foods, grains, edible fats and oils, brewing and distillation; pulp, paperboard and converted products; inorganic chemicals, plastics/synthetics and industrial organic chemicals; gas and natural gas transmission/distribution; heavy manufacturing and the metals and automotive industries.

A Unitize Company, Inc. subsidiary


---
---
---
---
Scope of Work


Certified Pipe Welding

Waste Treatment

Process Piping

Boiler Conversion

Water Treatment

Plumbing

Hydronics

Heating/HVAC

Power House

Heat Recovery

Bag House Installation

Solar Energy

Mechanical Systems Hot Tap

Environmental Management

Pressure Vessels

Underground Storage Systems
---
---
Certifications


ASME Pressure Piping "PP" and "R" Stamps


National Board Boilers and Pressure Vessel Inspectors


Hydronics Contractor


Underground Storage Tank Installer

---
---
Past Clients & Services

General Motors Corp., Truck Group, Moraine Assembly Plant, Ohio
Mechanical, utility piping and HVAC systems for new sport utility vehicle assembly building.
AdTech Systems Research, Wright-Patterson AFB, Ohio
Fabrication and installation of 42" and 60"-diameter 304SS piping for CRF at the Turbine Engine Research Center.
City of Dayton, Dayton, Ohio
Improvements for influent and effluent process piping for Dayton Waste Water Treatment Plant.
CIL Isotope Separations, Xenia, Ohio
Well installation to several hundred feet of a continuous SS vacuum jacket and cryogenic distillation equipment in the jacket.
Ameritech, Kettering, Ohio
BUSTR installation, underground 2,500-gallon fuel storage tank.
Chaminade-Julienne High School, Dayton, Ohio
Installation of two 60 HP, 2.5 million BTU boilers and two 750 gallon water heaters.
Wilmington College, Wilmington, Ohio
Installation of two 60 HP, 2.0 million BTU boilers; additional ten 36 HP 1.2 million BTU boilers & all associated pumps & piping.
Montgomery County Jail
Provided piping and other support work for a joint project with Orbit Sheet Metal to install an entirely new HVAC system.
Kettering City Schools
Installed a new HVAC chilled water system in one school and upgraded the plumbing system and fixtures in two schools.
Montgomery County Juvenile Justice Center
Installed the piping for the HVAC system in new building in joint project with Orbit Sheet Metal and installed all of the plumbing system and fixtures
Honda Transmission Plant
Installed chilled water, process, and compressed air piping in the plant addition.
Wright-Patterson Air Force Base, Ohio
Constructed new chiller room and installed a chilled water loop. Set all equipment including chillers, cooling tower and pumps with support of Orbit Movers.
VA Medical Center, Dayton, Ohio
Replaced aging steam lines.
University of Dayton
Replaced aging steam lines.
Dayton City Schools
Installed the plumbing systems and fixtures in the new Dunbar High School.
---
---
Contact Information


Some of our associations...







To contact us:

This site is best viewed at
1024x768 resolution.

Last Updated: December 3, 2021
Copyright 2010 Unitize Company, Inc.

1101 Negley Place
Dayton, OH 45402

Phone: 937.277.1700
Fax: 937.277.3951