A Unitize Company, Inc. subsidiary


---
---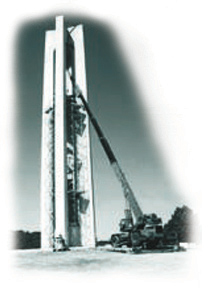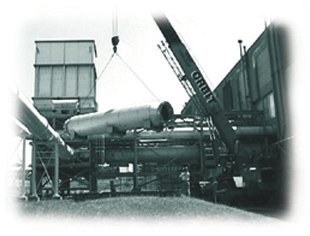 Nationally respected, "Orbit Green" cranes, trucks and other equipment are a common and familiar site. Being one of the Midwest's largest, the firm specializes in heavy machinery rigging and moving and crane and conveyor installations. Orbit provides complete millwright and ironworker services, in addition to renting cranes, forklifts and other industrial equipment, as well as offering secured warehousing and staging facilities.
Orbit's iron workers services include the erection of structural steel framework, pre-fabricated steel siding panels, and roof panels. Orbit can also erect pre-fabricated metal buildings that are delivered to the job site.
Orbit Movers and Erectors offers full millwright and ironworker services including pump alignment, structural steel fabrication and installation, conveyor installations, bridge and overhead crane installation and of course heavy machinery rigging and moving. Orbit also rents a wide variety of industrial equipment including cranes, forklifts, air compressors and welders. Click here for more information on Orbit's equipment rental and storage facilities services.
---
---
Equipment

23 Hydraulic Cranes - up to 120-ton capacity & 275-foot tip height - Broderson, Grove, Link-Belt, Lorain
100 Forklifts - up to 30-ton capacity, boom attachments available for all - Caterpillar, Clark, Hyster, Taylor, Yale
30 Manlifts - from 18 to 60-foot reach - Chamberlain, Condor, Heff-T-Herman, Marklift, Skyjack
100+ Trucks, Tractors & Trailers - up to 100-ton capacity - Fruehauf, Great Dane, International, Landoll, Mack, Strick, Trailmobile, White
80 Welders - gas and electric - Hobart, Lincoln, Miller, Omark
10 Air Compressors - from 100 to 600-CFM - Atlas-Copco, Ingersol Rand, LeRoi, Sullair

---
---
Past Clients & Services

General Motors Corp., Truck Group, Moraine Assembly Plant, Ohio
Fabrication and installation of 49 steel platforms in the truss space and on the roof for process supply and exhaust fans. Acurex Corporation, Wright-Patterson AFB, Ohio
Relocation of two 40-foot diameter laser vacuum spheres. Honda of America, Anna, Ohio
Installation of casting machines, melting furnace, robots & machining lines; installation of block/main engine assembly repent. Worthington Steel, Monroe, Ohio
Installation of new 1,500-ton punch press and three 30-ton bridge cranes and the relocation of a 1,000-ton punch press. Armco, Eastern Steel Division, Middletown, Ohio
Installation of crane railway system. General Motors Corp., Truck Group, Moraine Assembly Plant, Ohio
Installation of power and free-overhead conveyor system. Selectech Services Corp., Wright-Patterson AFB, Ohio
Installation of nitrogen vaporizer and master hydraulic systems at Wright-Patterson Laboratories/FIBT. Miller Brewing Corporation, Trenton, Ohio
Installation and reconfiguration of bottling conveyor system. U.S. Department of Energy, Fernald Facility, Ohio
Installation of sewage / waste water treatment system. Miller Brewing Company
Install high pressure steam turbine system. Delphi Corporation
Disconnect a variety of plant equipment, prepare for shipment, arrange shipment to new plant locations, and arrange installation at the new locations. City of Fairborn, Fairborn, Ohio
Perform improvements to the processing capabilities of the city's wastewater treatment plant. Fluor Fernald, Inc. - Fernald Clean-up Site
Erect the steel framework, metal siding and roof panels for three buildings used in the clean-up process. Also, performed or subcontracted the interior finishing of the buildings. Trotwood City Schools
Erect the steel framework for the new high school. Dayton City Schools
Erect the steel framework for the Ruskin school. City of Piqua
Fabricate and erect the steel for the renovation of the Orr Statler building.


Some of our associations...






---
---
Contact Information


To contact us:

This site is best viewed at
1024x768 resolution.

Last Updated: December 3, 2021
Copyright 2010 Unitize Company, Inc.

2860 East River Road
Dayton, OH 45439

Phone: 937.277.8080
Fax: 937.277.6972